1118-Piece Military Medieval Castle Toy with City Gate and Royal Arena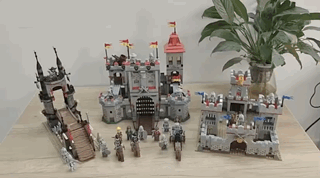 Your child's birthday, Christmas, or another holiday is coming up and you still don't know what to give him? The toys that you find in the market are very expensive and do not adapt to your budget? Well, don't worry about that anymore because we have launched this brick castle in a promotion. This kids castle is one of the most sought-after because it is made of the quality ABS to provide strength and durability.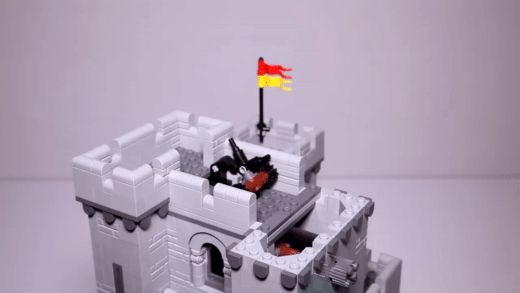 Unlike other products, our Castle Toy has a lot of details, such as doors, windows, flags on the towers, shields, torches, and even a liftgate that moves. This block castle works as a toy and decoration, it is easy to assemble and disassemble, so it will allow you to develop coordination skills, intelligence, creativity, and much with just one product.
Features:
This castle toy set allows your baby to develop intellectual growth in the process of playing. Various educational toys are effective tools to help children understand the world, help children deal with different sensory responses, contact and recognize new things, stimulate the development of the cerebellum.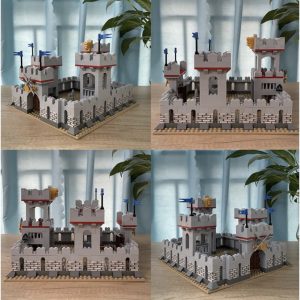 Educational toy is a special gift for your friends and family, you can collect and also a home decoration. Medieval castle toys, Knight game Soldier model building set, Imagination development Color matching Educational game, Self-assembled castle model set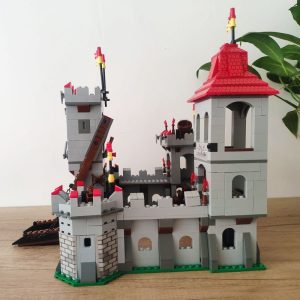 Specifications:
Material: ABS plastic

Number of blocks: 1118PCS

Applicable age: over 6 years old

Color: 27110


Product dimensions: 33*33*29CM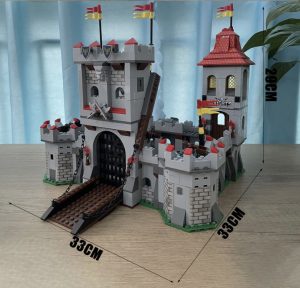 Package Includes:
1x Building block splicing toys

1118x Puzzle assembly